Thanks for visiting makeupclothes.com!  This is a simple routine using some of my everyday products.  The great thing about makeup is that you can have fun with it, mix it up every time you use it.  I recently sign up for https://www.ipsy.com/   Ipsy is an awesome company. For only $10/month you get a super cute makeup bag and 5 different samples every month. They do a short profile on you and try to find products that are best for you- based on your style, skin tone.  I love the fact that you can explore samples that have heard of and some you didn't even know existed! I have received some awesome samples that I plan on continuing to buy in the future.  A little tip: value your samples from Sephora and Ipsy: chances are some of the products can be expensive. Remember just because a product is expensive doesn't always mean it is better than a drugstore product.  In this routine, I have combined drugstore and some high end makeup faves!
If you can, try to wash and moisturize your face before applying makeup.  I like to prep my lips with
Vaseline's Lip therapy in Rosy Lips. Not only does it make you lips soft, it also give them a pink tint https://www.amazon.com/Vaseline-Therapy-Rosy-Lips-0-25/dp/B00ISEZ3YI/ref=sr_1_2?ie=UTF8&qid=1480880981&sr=8-2&keywords=vaseline+lip+therapy+rosy+lips
I also like to prep my T-zone and try to minimize pores before applying my foundation
 Try the POREfessional https://www.amazon.com/benefit-POREfessional-Minimizes-Appearance-Pores/dp/B00EUKCA72/ref=sr_1_2_s_it?s=beauty&ie=UTF8&qid=1480881246&sr=1-2&keywords=benefit+the+porefessional This is just a travel size-try this size first to see if you like it!
For my eye shadow, this is such a simple and easy product to apply.  It's creamy so you don't have to worry about it messing up your foundation if you have already done it. They have different shades but my fave is Wild Orchids! https://www.amazon.com/Revlon-Illuminance-Shadow-Orchid-2-pack/dp/B004TQDW0Q/ref=sr_1_6_s_it?s=beauty&ie=UTF8&qid=1480881630&sr=1-6&keywords=revlon+illuminance+creme+shadow
For eyeliner, depending on how I'm feeling sometimes I like to do winged liner.  One of my faves is
Eyeko Eye Do Liquid Eyeliner for my top http://www.eyeko.com/eyeko-eye-do-liquid-eyeliner and for my bottom https://www.amazon.com/COVERGIRL-Queen-Liner-Black-0-008/dp/B001KYW184/ref=sr_1_3_a_it?ie=UTF8&qid=1480883179&sr=8-3&keywords=covergirl%2Beyeliner&th=1
I use two different kinds of mascaras.  Doesn't everyone?  I learned the trick from a friend along time ago.  I have naturally good lashes. The mascara just enhances them.
First I use Loreal's Telescopic Carbon Black
https://www.amazon.com/LOreal-Paris-Telescopic-Mascara-Carbon/dp/B00YPBMVM0/ref=sr_1_3_s_it?ie=UTF8&qid=1480883522&sr=1-3&keywords=loreal+telescopic+mascara
Then I use It Cosmetic's Superhero Mascara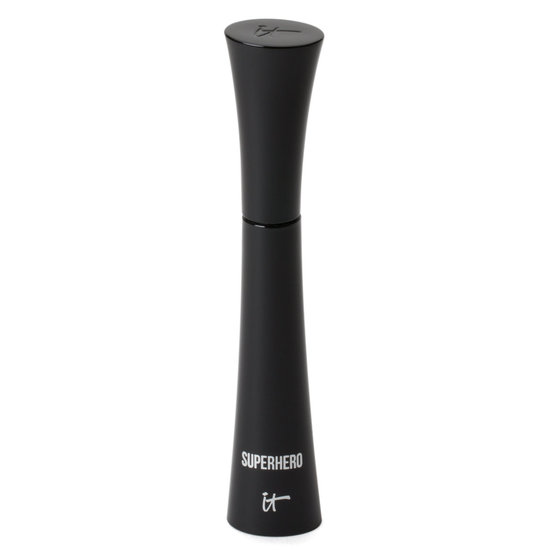 https://www.beautylish.com/s/it-cosmetics-superhero-mascara
FOUNDATION can be complicated!  Finding the right shade for your face/neck and finding the right brand for your face can take a while.  Anytime you spend $50, you get a free makeover at Sephora. So make an appointment, buy a gift card for $50 before your appointment time, and make sure you are a few minutes early so you can have the full time for your appointment. Don't be late!  A Beauty Specialist will find products that go with your skin tone.  Thanks to Linda at Sephora she found my holy grail foundation and it's perfect for me.  It makes me face radiant and it's definitely worth the money!  https://www.amazon.com/Laura-Mecier-Creme-Moisturizing-Foundation/dp/B00YSGW3SO/ref=sr_1_2_a_it?ie=UTF8&qid=1480876715&sr=8-2&keywords=laura+mercier+silk+creme+moisturizing+photo+edition+foundation
Loose powder can very on brands.  The one I am using the brand has actually been smudged off so use your favorite.  Also if you have products you like, you are welcome to comment those below!
My contour stick is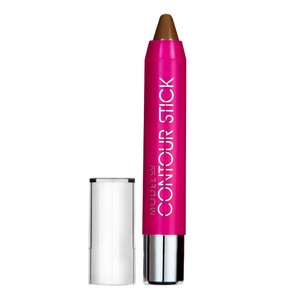 By Model Co.  Currently I only contour my nose! http://www.ebay.com/itm/like/371789283692
For bronzer I love Rimmel's Natural Bronzer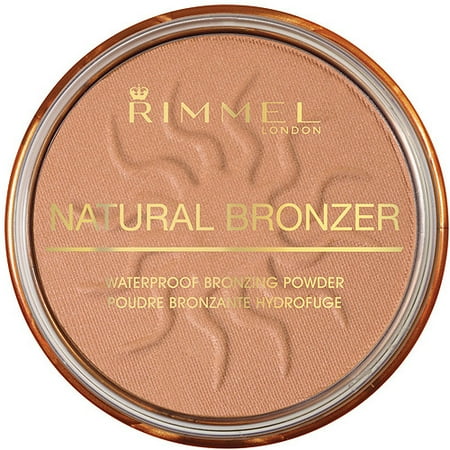 https://www.walmart.com/ip/32286938?wmlspartner=wmtlabs&adid=22222222222021196041&wmlspartner=wmtlabs&wl0=e&wl1=o&wl2=c&wl3=10358697054&wl4=kwd-1105700657908&wl12=32286938_10000000605&wl14=rimmel%20bronzer%20sun%20kissed&veh=sem
For blush I love the Balm Cosmetic's Hot Mama Blush
https://www.amazon.com/theBalm-194-Hot-Mama/dp/B000P1A7O8/ref=sr_1_1_s_it?s=beauty&ie=UTF8&qid=1480885251&sr=1-1&keywords=hot+mama+blush
My fave highlighter is by It Cosmetics, "soft focus" highlighter stick http://www.ebay.com/itm/like/282251707457 

For lips, I used
 Trestique's matte lip crayon in Florence Fig!
Last but not least, your eyebrows! I've always had skinny eyebrows and I use a little bit of a eyebrow stick to enhance the color of my eyebrows. I've had this one stick forever and I have no idea who it's by.
Makeup look is complete! Please comment if you have any questions about products!